Stretching is a form of physical exercise in which a specific muscle group is deliberately flexed or stretched in order to improve the muscle's elasticity and achieve comfortable muscle tone.
Stretching is the act of releasing tension from the muscles, joints, ligaments, and tendons, and gaining youth as you do so. Stretching make your body feel good, but it's health benefits will reduce the effects of aging and leave you feeling and looking younger.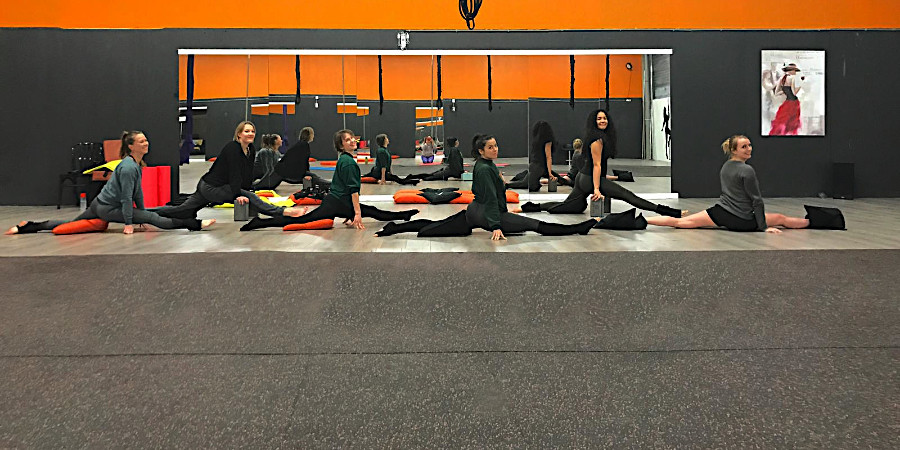 What you need to know?
Stretching is an important part of sports because you need to release the tension that you gain during workouts.
# What to wear
Workout clothes.
Yoga pants.
Gym shorts.
T-shirts.
No Jeans or slacks
Just make sure that you are confortable during the lessons
# Pro tips
Stretching helps to obtain a correct posture, slim and flexible body, filling your body with the energy.