Pole dancing is a full body workout that increasses strength, endurance and flexibility.
Pole dance sport is a type of performance art that involves dance and acrobatics centered around a pole. This exercise gives your body a full workout, including strength-based internal training and isometric muscle contractions.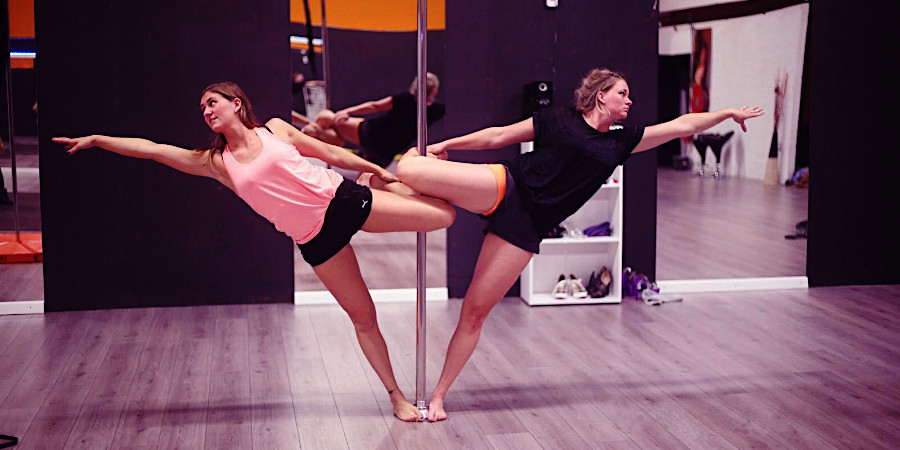 What you need to know?
You don't need an experience in sports to start your Pole lessons. We have classes for beginners, intermediate and advanced levels.
You will learn poletricks, pole spins, pole dance routines and much more.
# What to wear
T-shirt or tank top
Shorts
Skin should be open to get in contact with the pole. Barefoot is a must
# Pro tips
You will probably get a few bruises, scrapes and burns while learning but also with the Pole Dance lessons you will lose weight, feel empowered and gain confidence.