Exotic Pole Dance style that uses a pole, gymnastics strength and dance techniques.
This dance style is based on complex choreographic combinations together with power exercises and is oriented on the development of sexuality and plasticity. At Exotic Pole Dance lessons you learn choreographic combinations and tricks on the pole as well as in the parterre.
The attractiveness of female body and sculpt of the body and charming expression of the personality.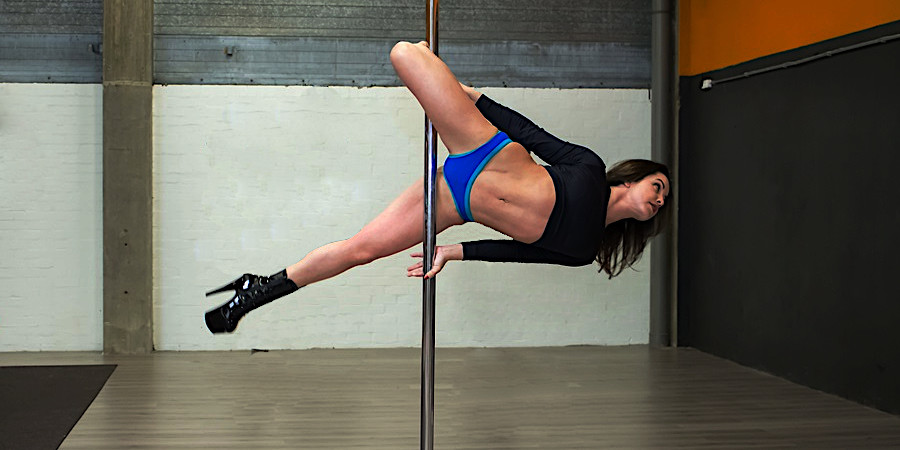 What you need to know?
During the lessons, you will learn how to express your femininity in a correct and graceful way, by dancing elegant and passionate. The load implies on different muscle groups in combination with stretching and flexibility exercises. Moreover, you will learn how to use your facial expressions and character in a motion, how to hear the rhythm of the music and express it with your body.
# What to wear
Kneepads and heels are required for all exotic classes.
Leggins are possible.
Shorts to ensure the grip between your body and the pole.
Tank top or t-shirt.
# Pro tips
Exotic Pole Dance is suitable for any gender, height, body type and ages 18+.