Aerial Tissue is one of the most popular disciplines due to its versatile benefits for your body. This discipline includes elements of Pilates and Yoga, as well as arial arts.
The comfortable fabric sling made out of two lengths of fabric rigged from the ceiling will become your starting point in a journey of building your strength and flexibility. Apart from that, Aerial Silk will help you to improve your balance, stability and awareness of your own body.
This discipline is perfect for people with restricted movement or the ones going through rehabilitation from injury. The slings will safely support you as your instructor guides you through exercises that are non-jarring and help to elongate the spine.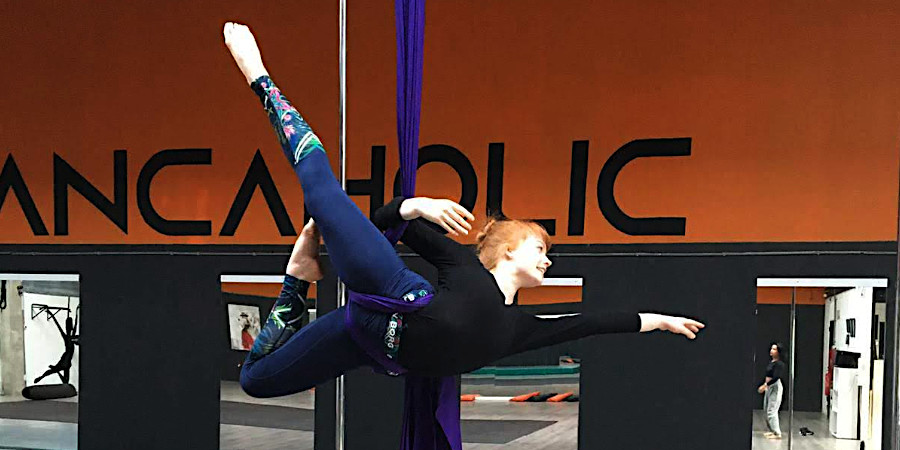 What you need to know?
You will learn basic mounts & dismounts to get you up and down safely and then move onto poises & skills which will help build not only your guns but your confidence too! We have classes from Beginner to Advanced level to keep you moving forward and motivated.
# What to wear
Wear tight and comfortable clothes.
Appropriate options are: a t-shirt, leggings, overalls, bodysuits and long-sleeved shirts.
Avoid loose clothing because it folds this can inhibit your movements.
Jewellery, Jeans and shorts are not allow.
Aerial Acrobatics require no contact with the skin and it is preferable to stay dressed to protect yourself from burns and bruises.
# Pro tips
No experience necessary, all ages, abilities and bodies welcome.